The way you make an omelet reveals your character. – Anthony Bourdain
Liang Court to many *cough* youths of my age used to be associated with the 24hrs MacDonald's at the first floor (which has since been replaced with a food court instead) that you go to for cheap calories before a night of parties. But relatively unbeknownst to many, there is actually a Japanese enclave with a wide selection of F&B options. From premium nigiri sushi to croquettes and curries, there's something for everyone and their wallets.
Natalie Wang
Poet. Debate specialist & coach. Makeup artist & beauty blogger. Natalie (@natwangthecat , and @natziwang) keeps herself busy with many activities. You should check out her adventures and short-lived love affairs with cats she encounters! But tonight, she brings me to her favourite spot to recharge with some of her comfort food: omu rice.
Pecori Japanese Egg Restaurant
Placed at a cosy corner of the cooked food section of Medi-Ya supermarket, Pecori specialises in, amongst other minor ones, Japanese omelette rice. While many are familiar (thanks to social media) the dramatic service style of Kyoto's Kichi Kichi, they (Pecori) do it quietly and without much fanfare. Designed like a cutesy countryside cottage, the interior has very limited seating; most customers, including us) sit at the common tables in the area right in front.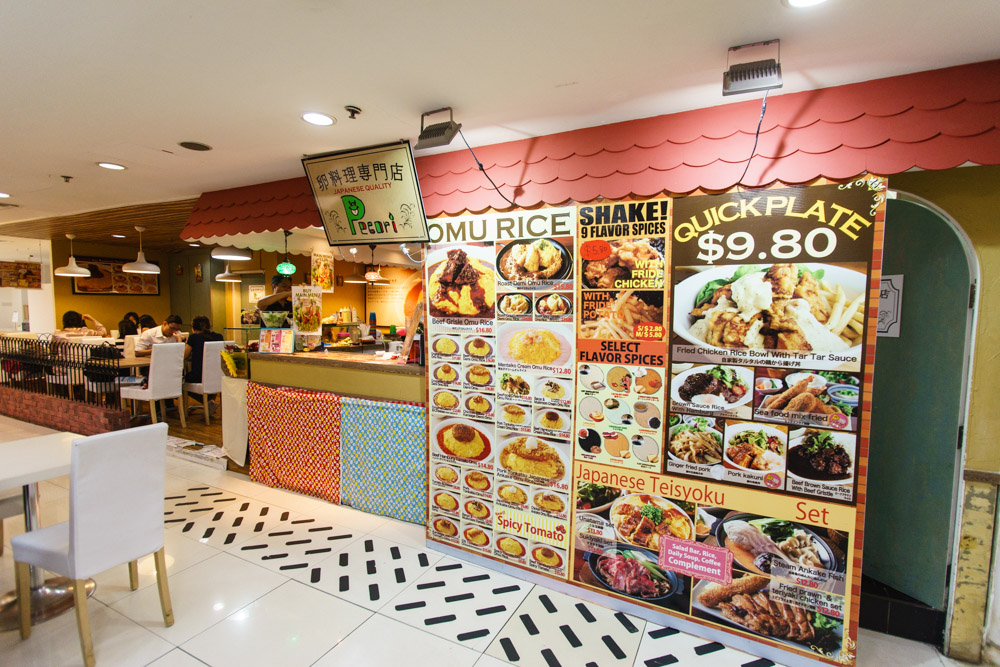 With any purchase you get access to the all-you-can-eat salad and soup bar. Perfect for warming your poor soul, but why would you overeat and miss out on the star of the night? (edit: free access is only for dinner; a small top-up is applicable during lunch)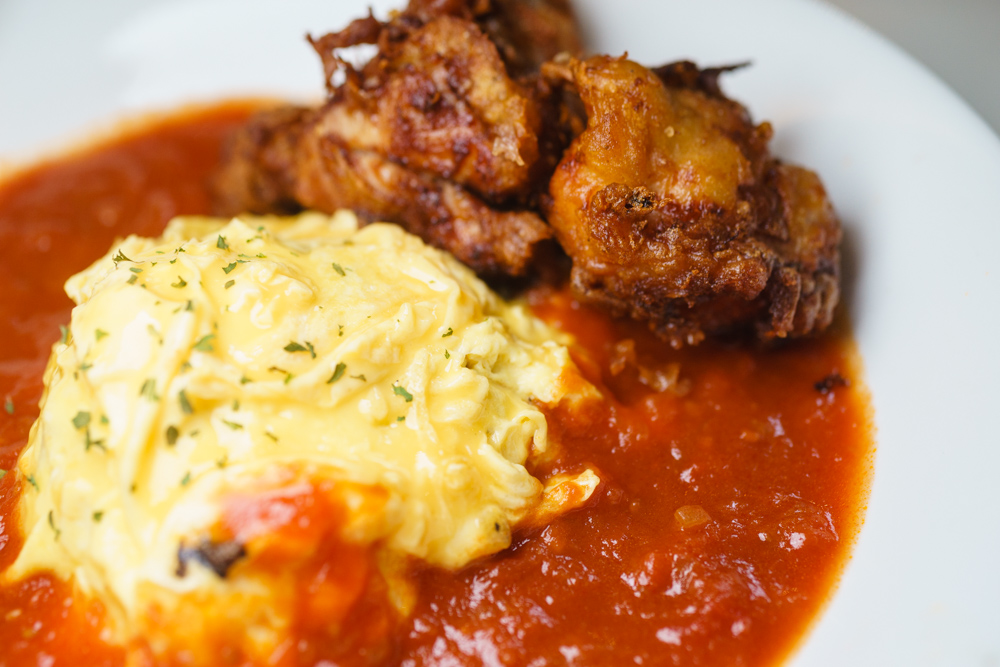 The mainstay of Pecori, the Japanese omu rice, is served with a variety of sauces and toppings (e.g. like a huge piece of tonkatsu, which I got). There's no real favourite here, although the classic thing to order here is the demi-glace sauce with the beef stew. If you're feeling for something a bit lighter, there's the mushroom ankake sauce (kind of like a light clear soy sauced-based gravy). Underneath the fluffy omelettes lay an equally fluffy bed of stir-fried rice, and the generous portion will make sure you get your full $12++ worth of comfort! They also have other non-omu rice items on offer… but really?
Usually they also have a selection of dessert(s) to finish of the meal, such as this jiggly piece of Japanese pudding. According to Natalie, if you're lucky you may even get their elusive chocolate cake!
Verdict
hole-in-the-wall-ness:
It is pretty hidden from most mall visitors, but nonetheless it is a shopping mall. Natalie would disagree as virtually none of her friends even know this corner of the mall existed.
Price:
Japanese food have always commanded a premium here. With prices starting from about $12, it is indeed quite dear. But in exchange you will get quality and freshness where it matters.
Quality:
Portions are big and ingredients clearly look and taste fresh. Mmm those eggs…
Overall:
Fancy some eggs, monsieur? Maybe come here before a long night ahead at Clarke Quay next time!
More Information
Pecori Japanese Egg Restaurant
177 River Valley Road
#B1-31
Liang Court
Singapore 179030
(Go down the ramp escalator to basement 1, and walk towards Medi-Ya supermarket and all the way across the cashier rows, not into the supermarket)
Tel: 8277 0959 (but you don't really need it, they are open rain or shine)
Opening Hours: 11:00am to 10:00pm daily
Facebook Page
---
Want to tell me about a hole in the wall in your neighborhood? Write to me!
Also like my facebook page and follow me on Instagram to stay updated on the latest hole in the wall reviews!