Iza – Your Local Izakaya Bar
In collaboration with the guys from The Skewer Bar (TSB), Iza is a new Izakaya located in the rustic neighbourhood of Siglap in December 2017. Nestled along a cosy row of shophouses, the restaurant provides a relaxed and laid-back industrial setting against a backdrop of concrete floors and walls, exposed light bulbs and wood finishes.
If you're already familiar with TSB's no nonsense, delicious grilled skewers at their first outlet in Geylang, you'll be pleased to find that Iza similarly serves a good mix of traditional kushiyaki skewers grilled to perfection, alongside creations that marry Japanese-inspired classics with local flavours.
Grill? Grill!
We were first introduced to the first of many local-infused classical Japanese dishes; the Four Ton Chawanmushi. Instead of boring mock crab fishcakes and mushrooms, this spinoff includes a bled of four different eggs: the usual chicken egg, together with century, salted and quail eggs. Despite being an appetiser, the loaded savouriness will already make you go u-mamamia! Other equally intriguing Singaporean-styled dishes include the Otah Tamago, the Stuffed Taupok Special (a TSB special; please try this) and their two Hae Bee Hiam (Shrimp paste) specials: the Onigiri and Spaghetti.
Not to forget in true izakaya fashion, Iza presents a wide array of well-marinated skewers grilled-to-order. From yakitori to yakiton, fresh seafood and grilled vegetables, you can be sure you're not sacrificing quality for them being decently-priced. My recommendation is that you go in parties of 4 and above to ensure that you have enough stomach space to share as many items as you can!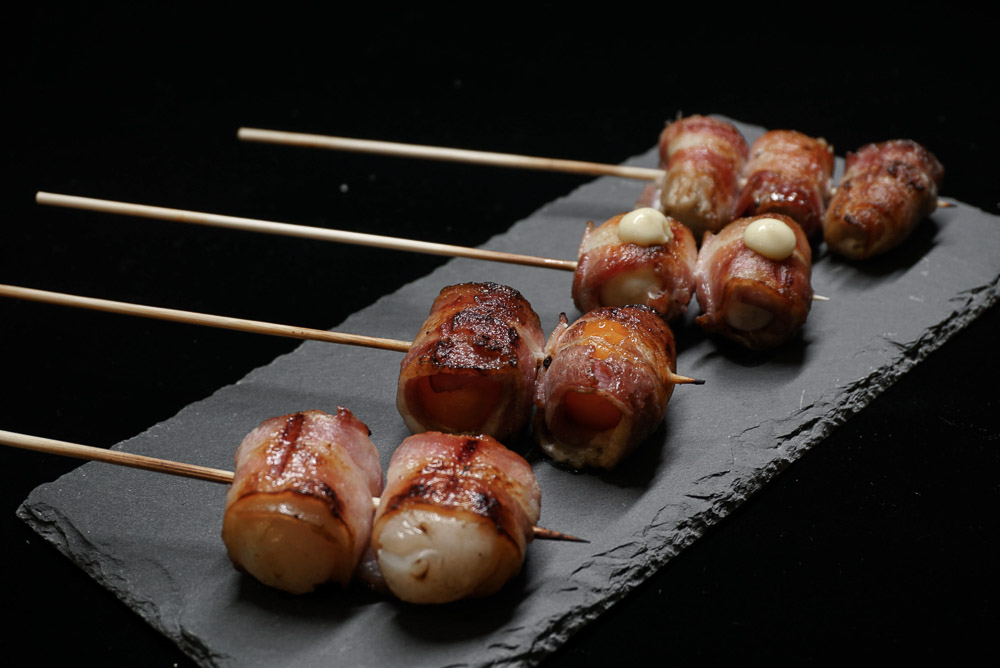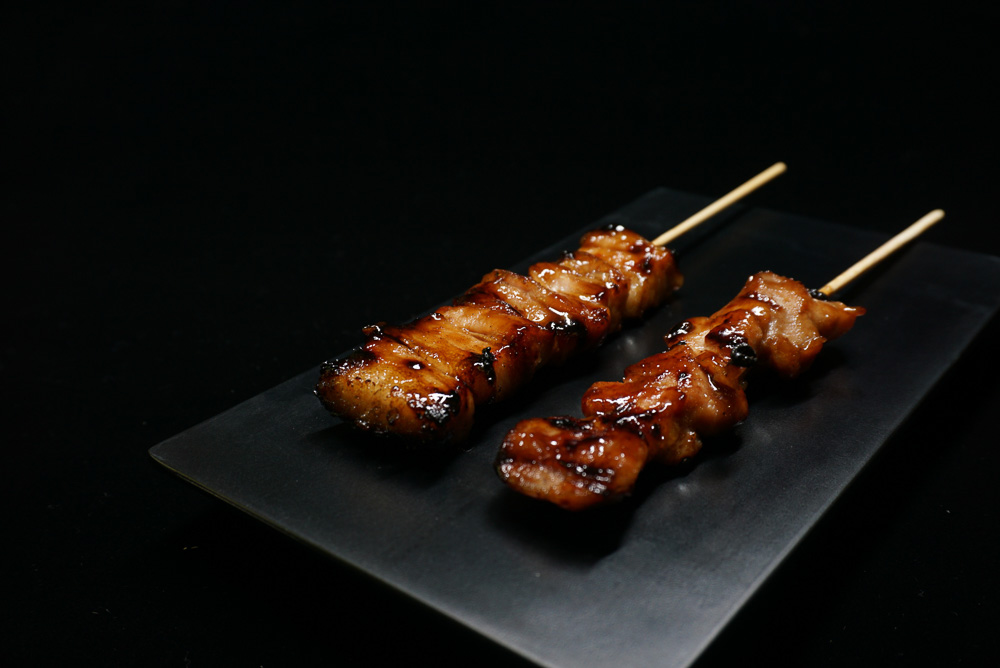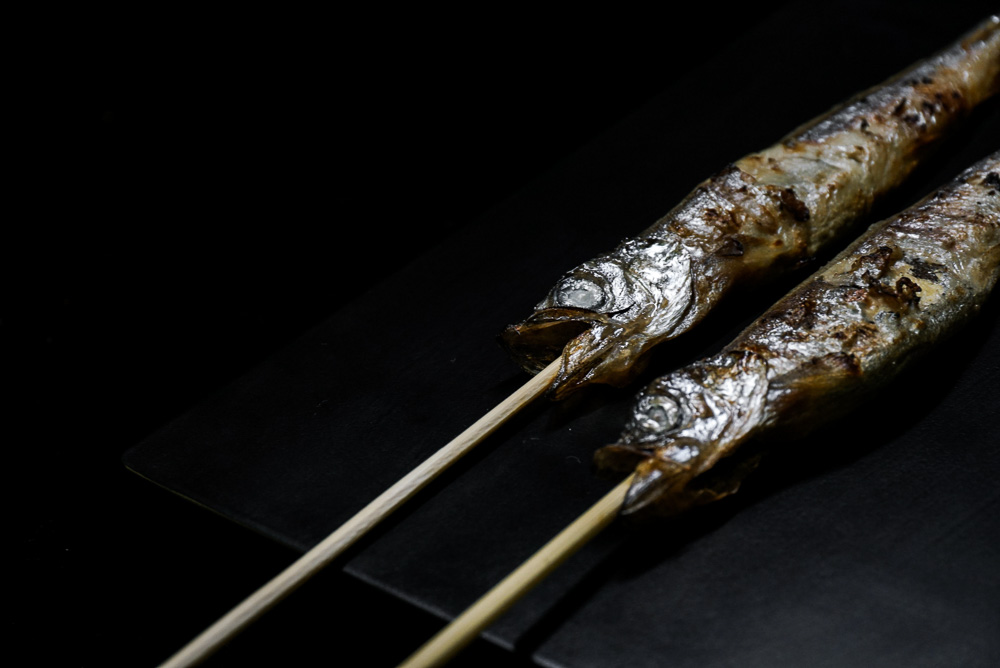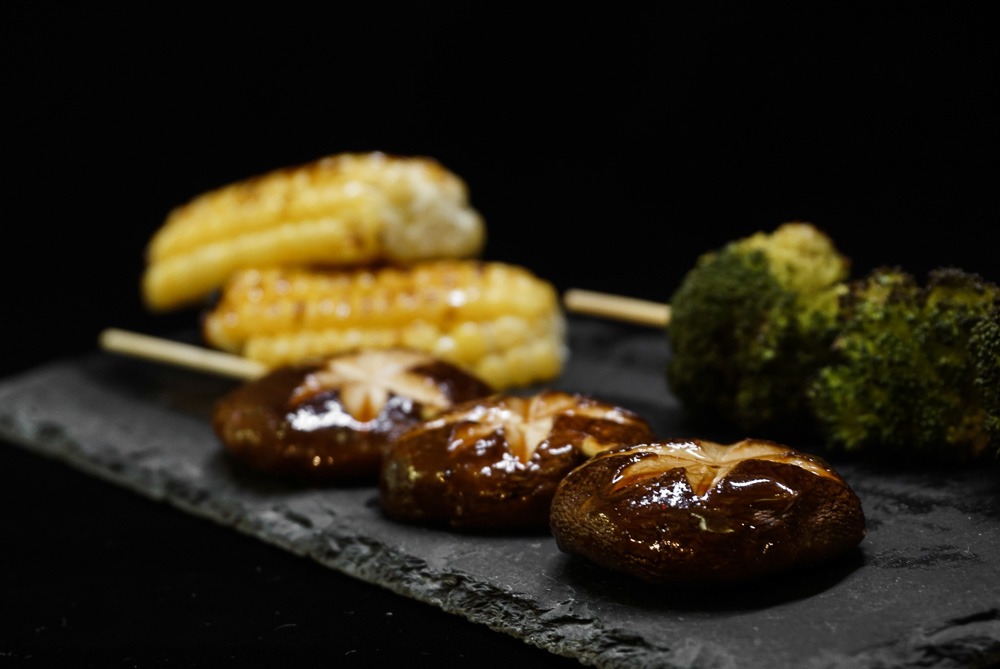 Of course what's an izakaya without good Japanese booze?  From Japanese craft beers to Dassai, Tengumai and Fudoh sakes, and Japanese whiskies, you can unleash your inner salaryman with a vengeance!
Verdict
hole-in-the-wall-ness:
It's pretty easy to miss if you're just passing by, and you may not even pass by this quiet part of the neighbourhood despite being along a 'main' road. Not that it deters many savvy foodies from patronising the row of restaurants and bars.
Price:
With skewers starting from just $1.90, you can be affirmed of their value for money.
Quality:
No-nonsense, on point grilled skewers made in full view through the glass window of the kitchen.
Overall:
Existing TSB fans would definitely recognise the quality of Iza's food, with a more comfortable ambience. If you have never been one, no worries; you'll have a grilling good time.
More Information
Iza – Your Local Izakaya Bar
695 East Coast Road
Singapore 459059
Phone: 6385 2883
Operating Hours: 4:00PM to 1:00AM Daily (Last Order 12:30AM)
Facebook | Instagram